Concept and Specifications
Concept
Among the Summit Collection of drives, there is an "XCR" version available for each drive. XCR versions use a "NET" module including the power stage, the motion controller, and the communications layer, topped with an additional circuit board including all the connectors, transceivers, and adapter electronics required to interface almost all the features packed inside the Summit drives. The present application example covers this interface board.
Although compact and confined, the proposed interface board is intended to grant access to a multi-purpose set of features; it does not respond to the needs of a specific application but poses a universal approach by which the Summit drives can be adapted to a wide variety of application scenarios where vertical connectivity is eligible. Despite its small size, it can pipe the full current rating of Everest NET, provides connectivity for both EtherCAT and CANopen product versions, contains the required DC/DCs to allow for single or dual supply schemes, and includes all the necessary protections to make the drive rugged in front of a harsh electrical environment.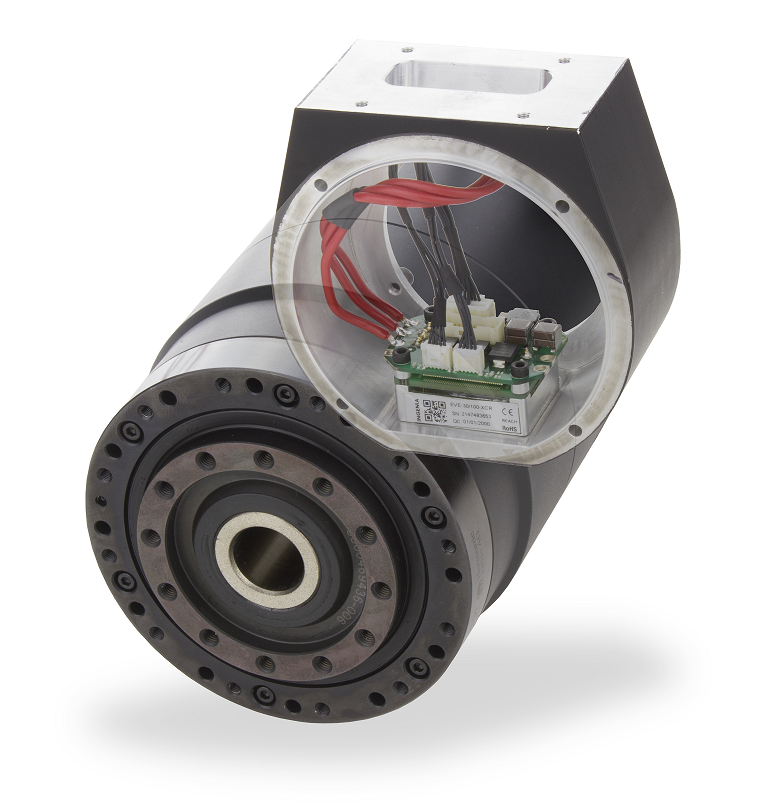 By means of the present guide, this versatile interface board is made freely available to anyone who wants to start straight using Summit drives. Usage details, design criteria, and general advice are given through the following pages.
Specifications
The Single Axis Interface Board of this application example consists of the "XCR" interface board and a flexible PCB acting as a shield to avoid coupling noise from the "XCR" to the communications board. The shield is mandatory for the correct operation of the system. The shield should be mounted as in the following picture:
Refer to the links below to get the full set of resulting features and specifications for the combination of this interface board with each of the compatible Summit drives.